Gnostic Lectures in Bristol
The Gnostic Institute of Anthropology (GIA) delivers in Bristol new series of lectures about Gnostic esotericism will be given to all those interested in these topics (free admission).
Course 2021

Theme: The Conquest of the Illuminating Void
- Saturday 23rd January 2021
The Lecture begins at 12:15 p.m. and ends at 14:00 p.m.

Please contact us by email, to reserve a place in the course.
Each lecture will be accompanied by a meditation practice.

Due to the current situation in which we live, the meeting will be held online.
We will make an update every month if the circumstances change.
-Continues every Saturday-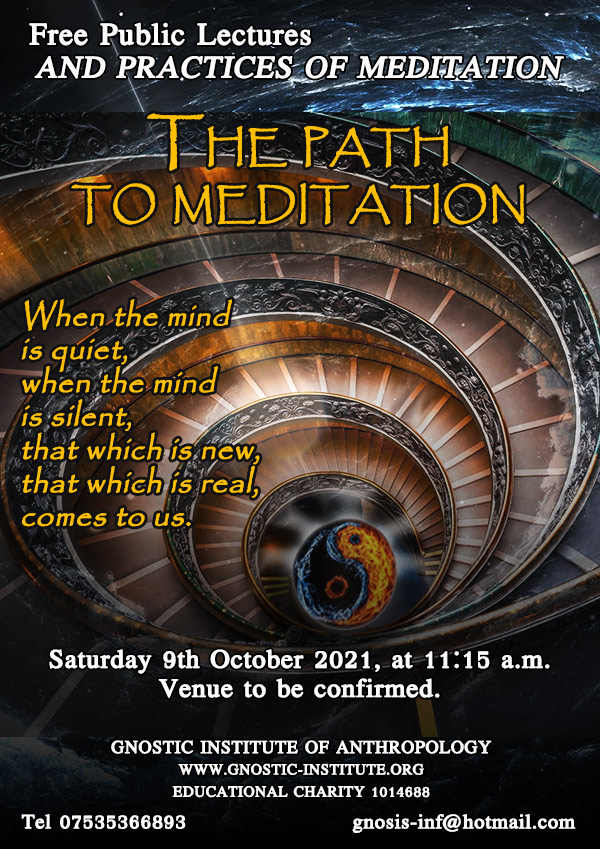 Our Address / The venue is not available at the moment
Venue: Barton Hill Settlement
43 Ducie Road, Bristol, BS5 0AX
Email Us
gnosis-inf@hotmail.com
(Please contact us by email,
to reserve a place in the course)
Call Us
Daniel
07535366893
(best to send text)